Classes
Art Classes
Puff Puff Pass & Paint!
Saturdays monthly at the Hideout from 7:30pm to 9:30pm
Puff, Pass & Paint isn't about making the perfect piece of art. It's about being part of an atmosphere that is relaxed, comfortable, open-minded, and allowing yourself to freely create your own original masterpiece.
Painters and cannabis-users of various levels of expertise and from all over the world attend Puff, Pass & Paint to experience a sense of community in an intimate, inspired setting. Learn what makes us the ultimate Cannabis Painting experience.
Materials included
All paints, brushes, 11″x14″ canvas panel, and any other required art supplies are included in the cost of the class.
Cannabis encouraged! Smoking, eating edibles, and other marijuana intake is allowed (and encouraged!), but certainly not required.
 BYOB   

Great times guaranteed! Come prepared to smoke, paint, chat, indulge, and probably laugh harder than you ever have before.
Music Classes
Whether you're 6 or 60, music is a wonderful way to express yourself and share something awesome with others! Come learn how to play everything from: Piano, Voice, Guitar, Bass, Drums, Ukulele, and even songwriting! All available right here at The Comic Book Hideout Music Studio!
Check out the profiles on our music teachers, and give them a call when you're ready to start learning.
Lark Music Lessons
Lark Music Lessons offers one-on-one music mentoring and frequent performance opportunities to clients through jam sessions and hands-on workshops.
Piano, Voice, Guitar, Bass, Drums, Ukulele, Music Theory, Artistic/Creative Development
Music Therapy for special needs clients with Autism, ADHD or other disabilities
Free access to Jam Sessions!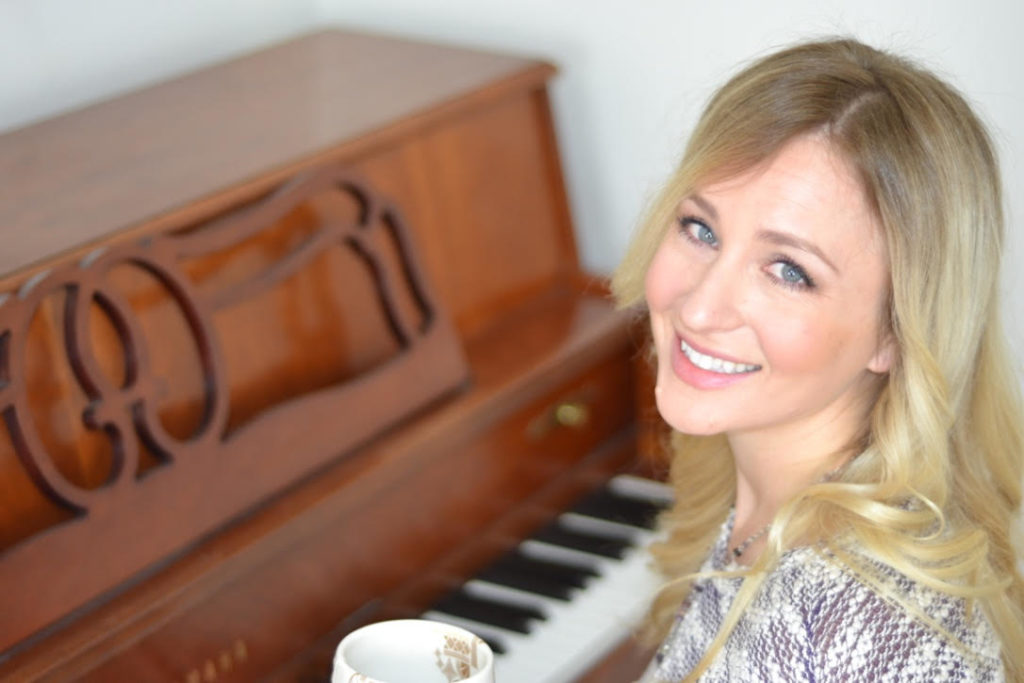 BRITTANY LARK
Brittany has over 10 years of teaching experience in Piano, Voice, Guitar and Ukulele. She received her Bachelors in Music from Cal State University, Long Beach and is an active singer in The Harmless Doves and Daniel Bonte and the Bona Fide.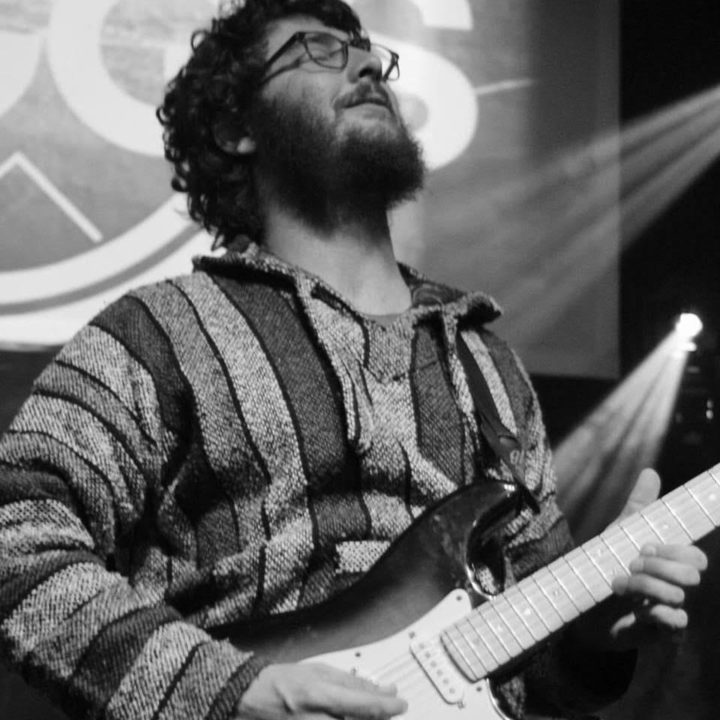 JOHN LOVERO
John is an instructor of Guitar and Bass. He started his own jam band, The Higgs, in 2010 and now tours around the country and plays gigs regularly in Southern California, Arizona and New Mexico.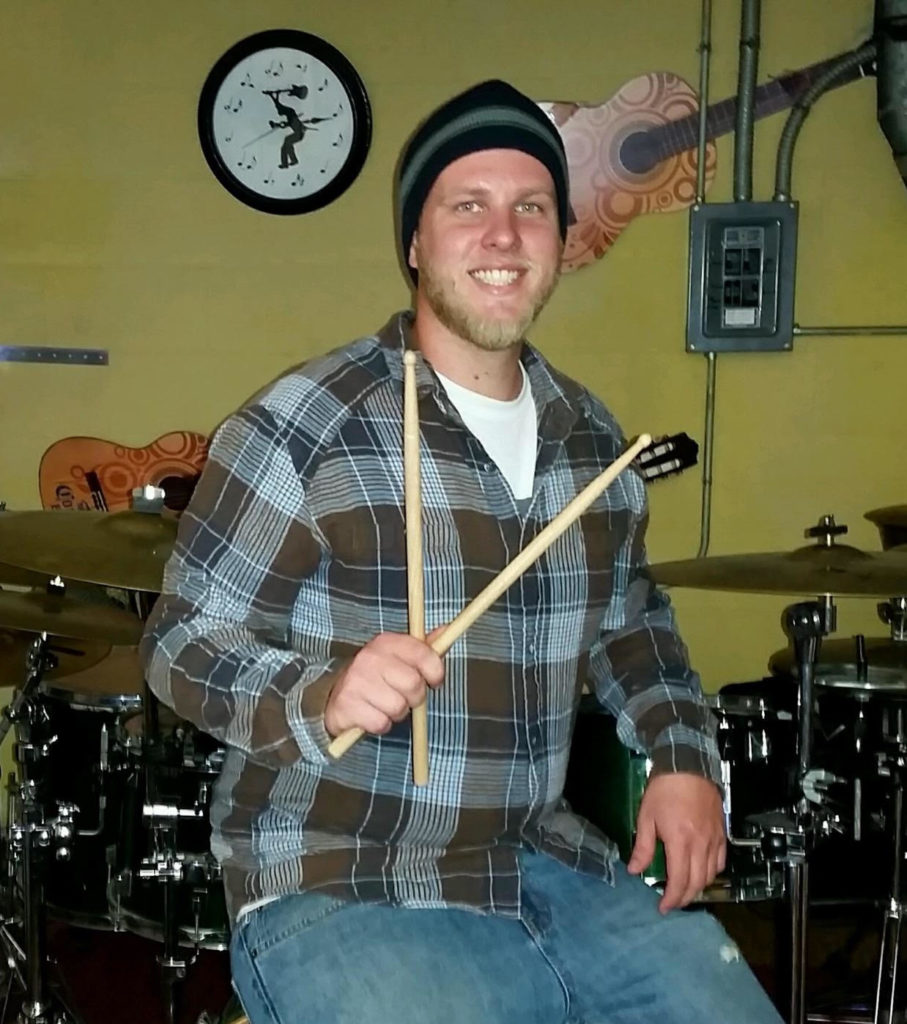 BRANDON LARK
Brandon has been studying drums, teaching on the side, and playing professionally in bands for over 10 years.  A former drummer for the bands Fight Friendly and The Wheeland Brothers, he now plays for a group called PMA, which stands for Positive Mental Attitude.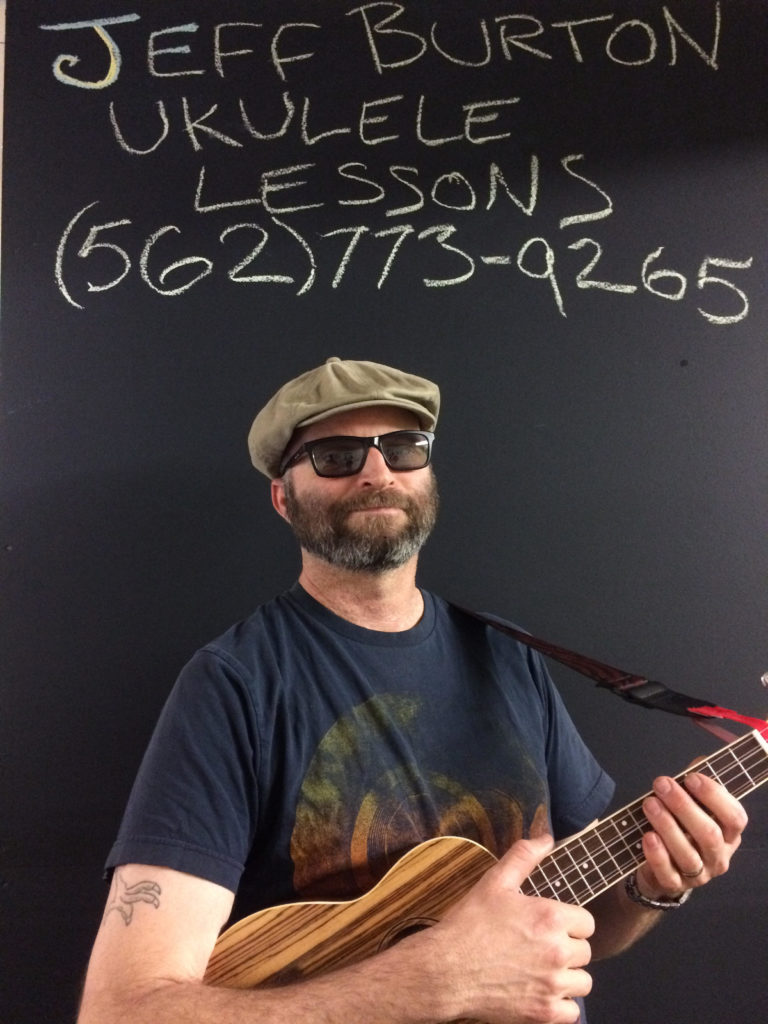 Jeff Burton
Jeff Burton has been playing Ukulele for over 10 years. He's been playing guitar for 20 and has been DJ-ing for for 5. He has a wide musical taste and likes playing everything from The Beatles to Radiohead to The Ramones to Depeche Mode and everything in between. Come on out for some ukulele fun on this diverse instrument!
Prices: 
$30 for 30 minutes, private lesson
PHONE: 562-773-9265
LARK MUSIC JAMS and WORKSHOPS:
Jam Sessions
Where musicians can meet, collaborate and create

"Junior Jammers" program for ages 4-6
"Kool Kids" program for ages 7-10
"Pre-teens" program for ages 10-12
"Teenagers" program for ages 13-17
"Adults" program for ages 18 & up
Workshops
Audition Prep
Rehearsal Techniques
Performance Techniques
Recording Strategies
Band Building Strategies
Prices:
$40 per person for each Specialty Subject Workshop
Audio / Video Recording
Audio recording in lessons and during jams

Students track their progress

Professional videos made for clients to demo their music and talents
Green screen for background options
Prices:
$80 for professional audio/video recording
includes up to 1 hour of filming time and up to 2 hours of editing time
$40 for each additional hour of editing